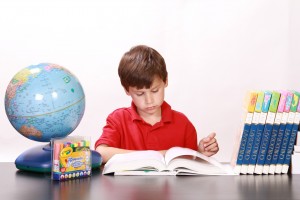 For those interested in insurance, please click here.
Neuropsychological evaluations are often performed to assess a child's cognitive abilities, including attention and concentration, vocabulary, abstract reasoning, and planning ahead, among others. By giving an overall intelligence test battery (usually one of the Wechsler scales), one can compare the child's overall ability to specific functions to see where any problems lie. Additionally, if a child's performance in reading, writing and/or math is significantly below average, a learning disability may be present in that area. In order to get accommodations and/or support services for a learning disability at school, or for standardized tests (such as the SAT), a full evaluation is necessary. A letter from a doctor or psychologist is not enough to get accommodations. In this case, it is beneficial to have testing done early in life in case accommodations are necessary on high-stakes tests later in life. Testing organizations expect to see a paper trail from the early years.
What are the signs that indicate that my child needs a neuropsychological evaluation?
If your child is becoming frustrated by not being able to keep up with learning in school, you may want to consider neuropsychological testing to identify a potential learning disability. Children are not likely to come out and say directly that they are having problems, but they may "act out" and become cranky, cry, or become aggressive. These behaviors can be normal, but it can make for an unpleasant household. One should always contact the teacher(s) to see what their perspective is. A neuropsychological evaluation can determine specific cognitive problems related to neuropsychological disorders and learning.
Dr. Thomas and his staff have been in practice for over 30 years and have done thousands of neuropsychological evaluations with people ranging from age 3 to 93. The advantage of a neuropsychological evaluation as opposed to a psychoeducational evaluation is that brain-behavior relationships can be established in addition to the psychoeducational aspects.
Child/Adolescent Intake Form: Before your first visit with your child, download, print, and fill out this form and bring it with you to your first appointment. You can also scan the completed form and email it to our office at nurosvcs@aol.com.
Insurance and Pricing Information
.
——————————————————————
Please be as detailed as possible in the form below.
WordPress contact form by 123FormBuilder