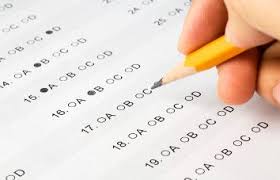 Getting testing accommodations: We have done thousands of successful cases as far as getting testing accommodations for the GMAT and other tests. Testing is The Brain Clinic's crucial role in the process and is central to obtaining extended time. Visit us today to discuss winning your case. You may want to do a screening evaluation for less money to see if you are in the running.
WHAT WE NEED     (when we go into the full Evaluation)
1.)  A personal written statement detailing the learning problems you have had throughout your past
2.) School records: Obtain as many sources as possible.  It is best if your records span the length of your academic career, from grade school through college.
3.) Test reports and letters which document learning problems in your past:  This documentation should include letters from doctors, teachers, school officials, even relatives and parents, attesting to your learning problems (signed and dated).
We have more than 30 years of experience in this field.  In this office, we have done 4000 to 5000 extended time evaluations for extra time accommodations. We are good at this.
CONTACT US TODAY TO GET STARTED