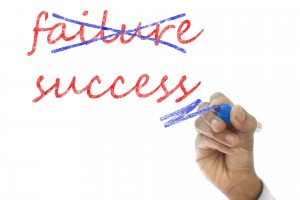 Coaching is a collaborative relationship designed to help people achieve their goals. Usually it is a relationship that lasts over time, with regular contact on the phone or in person, during which goals, plans and the client's progress are reviewed. The coach helps clarify these dimensions and provides guidance, support and accountability; the client takes action steps necessary to achieve the goals.
Coaching is different from psychotherapy in that it does not explore the past in an attempt to understand one's problems. Rather, coaching is future oriented and relies on the motivation and enthusiasm of the client to bring about desired goals. Coaching is not a substitute for appropriate psychological care, and professional consultation should be obtained when needed.
There are a number of different models one can use for coaching:
1. It is often done one-on-one on the phone at regular intervals, such as once every one or two weeks.
2. Another model involves short, daily phone calls (10 minutes) that help to keep the person on track with daily goals. This Daily Coaching model is good for people who are distractible and need frequent contact in order to progress in their lives.
3. Another model is the Virtual Group. This model has up to 15 people on a phone call, usually focused around a particular topic, such as "Becoming Organized." The calls take place every week or two.
Visit fees page for information about insurance and pricing.
For more information about coaching, contact us.