Neuropsychological Evaluations and Non-pharmaceutical Treatment
The best neuropsychological testing and treatment center in New York, NY.
The Brain Clinic's mission is to help you build a better brain. We offer a variety of high quality, cost-effective assessment and treatment options under the careful supervision of Dr. J. Lawrence Thomas, a senior level neuropsychologist and clinical psychologist in practice for over 35 years.  We offer neuropsychological evaluations and non-pharmaceutical treatments useful for individuals with:
Treatments include:
______________________________________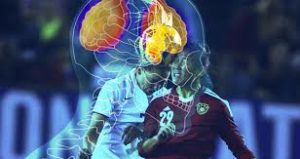 10 Things to ask people who might have had a brain injury
_____________________________________________
Extended Time on Standardized Exams Adults and teens with learning disabilities are able to gain additional time in high-stakes testing situations (SAT, ACT, MCAT, LSAT, GRE, GMAT, etc) with the right documentation
Neurofeedback for ADHD – Train Your Brain to get better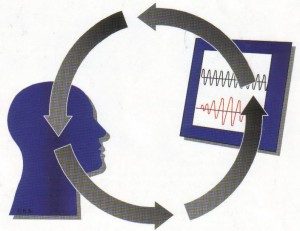 A new treatment has been emerging in the last several decades for Attention Deficit Disorder and other mild brain-behavior problems —biofeedback of your brain waves.  This is Neurofeedback, and the latest term is Neurotherapy.  This method of treatment has been shown to be effective for a wide range of disorders besides Attention Deficit Hyperactivity Disorder (ADHD); it can help PMS, alcohol abuse, depression, mild brain dysfunction from a variety of causes (some examples are cognitive problems from cardiac bypass surgery, chronic fatigue syndrome, Lyme disease) and closed head injury.  Patients learn how to self regulate their own brain states by watching feedback on the computer (including your favorite movie).
Treatment for Chronic Pain with Biofeedback in New York at the Brain Clinic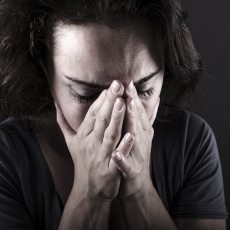 The most common treatment for chronic pain is drug therapy.  The problem with this is that many of the medications can be addictive.  And the addiction can sneak up on you.  Before you know it, you might be craving to have this medicine.  This has contributed to many problems in the country, one of which is the over-dose deaths from Oxycontin.  In my office I use biofeedback and neurofeedback to treat pain conditions, and it has been effective.
About The Brain Clinic: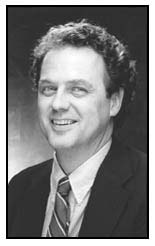 Dr. James Lawrence Thomas, Director of the Brain Clinic, is a licensed clinical psychologist and neuropsychologist specializing in diagnosing and treating adult ADHD, LD, and mild head injuries for three decades.
He has post doctorate certificates in group therapy, cognitive therapy, relationship therapy, and neuropsychology, with seven books to his credit, including Do you have Attention Deficit Disorder? (Dell, 1996).
Dr. Larry Thomas has degrees from UC Berkeley, Yale, and CUNY, and has been on the Faculty of NYU Medical Center for over 20 years. He is Past President of the Independent Practice Division and the Neuropsychology Divisions of the New York State Psychological Association (NYSPA), and is on the Board of Directors of the International Dyslexia Association and the New York Academy of Traumatic Brain Injury.
He is Board Certified in EEG Biofeedback from the Biofeedback Certification Institute of America (BCIA-EEG). Dr. Larry Thomas was awarded the Distinguished Service Award by NYSPA in June of 2000, and in October 2001, he was elected as Distinguished Practitioner of Psychology in the National Academies of Practice, one of the highest honors in the field.    
Contact us for more information about our services and to schedule an appointment. We look forward to helping you build a better brain. Neuropsychological Evaluations and Non-pharmaceutical Treatment in New York, NY.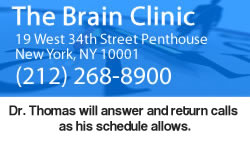 The World Health Organization Adult Self-Report Scale (ASRS) Screener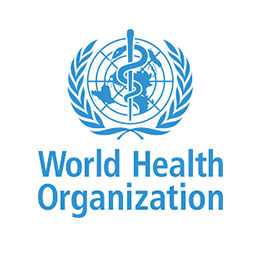 The World Health Organization has prepared a self-screening questionnaire you can use to determine if you might have adult ADHD. The Adult Self-Report Scale (ASRS) Screenerwill help you recognize the signs and symptoms of adult ADHD. The ASRS is comprised of 6 questions that are ranked on a scale of 0 to 4. If you have at least 4 of these 6 symptoms significantly, you may have ADHD and should seek out a formal diagnosis. When you complete this Adult ADHD questionnaire, if the results seem to indicate you might have ADHD (that is, four or more of your answers in Part A are located in the grey boxes), then bring a copy of the questionnaire with you when you seek diagnosis to help with the diagnostic process. Click here to download PDF
___________________________________________________________
IN THE NEWS..
THE NEW SCIENCE: Changing Ourselves by Changing the Brain, by Patty de Llosa

I spoke with neuropsychologist James Lawrence Thomas, author of Do You Have Attention Deficit Disorder? whose Brain Clinic (www.thebrainclinic.com) specializes in diagnosing and treating adult ADD, learning disabilities, mild head injuries, bipolar disorder, depression, and pain management. Treatment can include psychotherapy, cognitive remediation, neurofeedback, and biofeedback. He explained that the term neurotherapy includes all forms of training the brain with special equipment while neurofeedback usually refers to brainwave training, also called EEG Biofeedback. Since brain waves occur in various frequencies …read more
The Brain Clinic
Promote Your Page Too

 All site transactions are secure and encrypted.